Co-Founder
Dr. Mike Stankosky obtained his doctorate from George Washington University researching organizational effectiveness, where he went on to serve as Research Professor & Professorial Lecturer of Engineering Management and Systems Engineering, creating the theoretical constructs for a graduate certificate, master's and doctorate in knowledge management – a first in academia. His subsequent research focuses on how to engineer and manage a global enterprise in a knowledge-based economy.  An author/editor of several books, he is Editor Emeritus of VINE: The Journal of Information and Knowledge Management Systems – part of Emerald Group Ltd.  He is an Executive-in-Residence at the Kania School of Management, University of Scranton, and a charter member of the New Club of Paris, dedicated to establishing international valuation and accounting standards for intellectual capital/knowledge assets.  His latest book: "21 for 21: Leading the 21st Century Global Enterprise," shares his wisdom and insights from over 50 years of military, diplomatic, academic, and industry leadership. 
Co-Founder
Dr. Bill Halal has served as an aerospace engineer on NASA's Apollo Program, an Air Force officer, a Silicon Valley manager, and is Professor Emeritus of technology & innovation at the George Washington University.  He is founder of TechCast Global LLC, a continuous Delphi-based forecasting organization cited by the National Academies, featured in the Washington Post, Newsweek, and the Futurist. and recognized as possibly the best forecasting system available.  His many books include: The New Capitalism, The New Management: Bringing Democracy & Markets Inside Organizations, Twenty-First Century Economics: Perspectives of Socioeconomics for a Changing World, Technology's Promise: Expert Knowledge on the Transformation of Business and Society, and Beyond Knowledge: How Technology is Driving an Age of Consciousness.  Bill has always been fascinated with the revolutionary power of technological change driving us into a high-tech global order.  He recently launched "Strategic Forum," a bi-monthly virtual conference that brings together prominent thought leaders to collectively provide strategic solutions to the transformative changes of our time. 
First Fellow
Dr. Art Murray is co-founder of Applied Knowledge Sciences, Inc. where he has served as CEO for over 27 years. Since 2005, he's been IIKI's Director of the Enterprise of the Future Program, the results of which are published in the book: "Building the Enterprise of the Future: Co-creating and delivering extraordinary value in an eight-billion-mind world."  He's also the author of: "Deep Learning Manual: the knowledge explorer's guide to self-discovery in education, work, and life."  For the past 17 years, he has written KMWorld magazine's popular column: "The Future of the Future."
He has led Knowledge Management projects for government ministries around the world in Defense, Law Enforcement, Higher Education, Public Health, and whole of government, and for private sector companies in energy, aerospace, finance, agriculture, and many other areas
His current focus is on human and machine knowledge governance, and developing systems in which humans teach machines and machines teach humans, including a system for detecting and responding to weak signals on large, complex projects.
Research Fellow
Dr. Vincent Ribiere is an enthusiastic and creative International consultant and professor with a passion for helping organizations solve their organizational knowledge and innovation management challenges.  He is the Founder and Managing Director of the Institute for Knowledge and Innovation Southeast Asia (IKI-SEA), a center of Excellence at Bangkok University, where he is also Program Director of the Ph.D. in KM and Innovation Management and the founder and co-program Director of the Master in Business Innovation (MBI).  He has also co-founded various International events in the fields of Business Creativity and Innovation (Creative Bangkok, ASCIM, CreativeMornings Bangkok, G-LINK) and he co-founded various communities of KM and Innovation academics and practitioners nationally (iKlub, Thai KM Network) and Internationally (KM Global Network).
Vincent has a strong entrepreneurial spirit and he enjoys sharing his knowledge and experiences. He delivers keynote speeches and workshops at various International professional and academic conferences and he is the author of more than 80 publications.
Research Fellow
"
Dr. Alex Bennet is co-founder with Dr. David Bennet of the Mountain Quest Institute, a research and retreat center in the Allegheny Mountains of West Virginia dedicated to helping individuals and organizations achieve sustained growth and performance in a rapidly-changing, uncertain and increasingly complex world.
Alex was the Chief Knowledge Officer and Deputy CIO for Enterprise Integration for the U.S. Department of the Navy, and an initial co-chair of the Federal KM Working Group.  She has degrees in Human and Organizational Systems, Human Development, Management for Organizational Effectiveness, English and Marketing.  She is a Professor in Bangkok University's Ph.D. program in Knowledge and Innovation Management, and serves on the International Advisory Board of the World Capital Institute.
For the past 7 years Alex and David have explored the mystery of the "Myst," a phenomenon in which our internal and external worlds collide. With a focus on balance and integration, they find themselves in an ever-expanding Universe of knowledge and experience, which provides the passion for their many books, including the five-part series: "The Profundity and Bifurcation of Change: The Intelligent Social Change Journey."
Program Director, Innovation and Global Entrepreneurship
Mr. Hassan Syed is CEO of Bir Ventures USA, and founder of IdeaGist, the world's largest virtual business incubator with 250,000+ members spanning all 195 UN recognized countries.  He is founding director of the Institute for Innovators and Entrepreneurs at Hamline University MN, and was recently recognized by Pollen and AARP MN as one of the 50 most inspiring and accomplished leaders across Minnesota. He is advisor to the Minister of Science & Technology Pakistan on the Knowledge Economy, where he is the Focal Person on Emerging Technologies and Innovation, and serves on the national committee on Emerging Technologies under the Digital Pakistan initiative, focusing on emerging technologies development and application through entrepreneurial ventures. Hassan has pledged a large technology investment into the Prime Minister's Startup Pakistan and emerging technology accelerators programs, with the goal of helping one million students in starting up their own businesses by establishing: 600 incubators in educational institutions; the Science Park of the future, a network of 14 parks focusing on emerging technologies; a network of 1,000 rural incubation centers to develop micro enterprises in rural and underprivileged areas.
Director, Education Programs and Partnerships
Dr. Annie Green is a Digital Thought Leader and Knowledge Strategist/Architect.  She advocates for leadership and management  of organizations to learn what they need to know to improve the overall health and performance of their organization.  She provides the "big picture" that gives a more holistic solution.  Her 30+ years of expertise have resulted in a harmonious blend of theory, practice and continuous learning focused on optimizing business/IT alignment, data management, artificial intelligence, knowledge management, digital transformation, change management, and governance, in commercial, public, and government sectors. 
She is an advisor, professor, lecturer, speaker, journal reviewer,  author, served as the lead faculty member for the KM Global Network's (KMGN) online course "KM in AI," currently serves as the KMGN's liaison to the International Institute for Knowledge and Innovation (IIKI), the current Director of Education Programs and Partnerships for IIKI, the co-founder of the Knowledge Management Education Forum (KMEF), served as the lead organizer of the International Conference on Intellectual Capital, Knowledge Management, and Organizational Learning (ICICKM-2013), and served as a committee member on the National Academy of Science, Engineering, and Medicine (NASEM) investigative studies. 
Deputy Director, Education Programs and Partnerships
Dr. Johel Brown-Grant is a storytelling strategist, design thinking expert, and KM practitioner specializing in user experience methods and narrative approaches to transfer critical knowledge in organizations. A sought-after speaker and facilitator, his practice-driven workshops, seminars, and presentations focus on finding knowledge-centered design solutions for complex organizational problems requiring a communication and innovation strategy. Dr. Brown-Grant's professional experience includes substantial work developing resources to support enterprise learning, organizational change, strategic communication, and operational effectiveness in business, science and technology, higher education and the federal government. A former Fulbright scholar with specializations in human computer-interaction, sociolinguistics, literature, and Information and knowledge strategy, Dr. Brown-Grant's research includes work on standards for KM education, assessment strategies for KM, storytelling maturity models, and storytelling strategies for knowledge organizations. Dr. Brown-Grant has written about user interface and user-centered design, information and communications technology, and KM. His most recent book, Knowledge Management and the Practice of Storytelling (Emerald Publishing) offers practical advice and guidance on the skills and competencies organizations need to implement successful and sustainable storytelling initiatives. 
Chief Technology Advisor
Dr. Steven Hausman is a talented public speaker, recognized futurist and widely-quoted technology authority. He had a 31 year career at the National Institutes of Health (NIH) as a scientist and senior executive and is currently a technology consultant and professional speaker on emerging technologies that include cybersecurity, AI, 3D printing, climate change, robotics, and medical topics. Dr. Hausman received his Ph.D. from the University of Pennsylvania in the field of immunogenetics and transplantation biology. He joined the NIH as a Staff Fellow in the National Institute on Aging, and later was appointed as the first Deputy Director of the National Institute of Arthritis and Musculoskeletal and Skin Diseases.  In 2007 he founded Hausman Technology Presentations. He is a recipient of the NIH Director's Award (NIH's highest award), the Public Health Service Exceptional Achievement Award, and the NIH Equal Employment Opportunity Award. Because of his interest in advocating for individuals with disabilities Dr. Hausman was appointed to membership on, and elected Chair of, the NIH Diversity Council. He led the effort to convert all incoming paper grant applications to electronic format, developed the first paperless ethics system for the NIH, organized the NIH Advanced Technologies Scientific Interest Group and was a member of the trans-NIH Nanotechnology Task Force.
Visiting Executive
Dr. Dan Holtshouse was the Chief Knowledge Strategist and Corporate Strategy Director for the Xerox Corporation. There he led a corporate-wide initiative encompassing research centers, business divisions, corporate branding, and European and Japanese partners, aimed at accelerating innovation and growth of the firm's knowledge-intensive assets. During this period, Xerox received over a dozen global awards and benchmarks for knowledge management programs.
Dan has also served as head of advanced systems development for Xerox printing systems, involving research scientists, programmers, and engineers located in three California locations. Responsibilities also included corporate level technology spinouts, the acquisition of electronic publishing software, and the development of advanced digital imaging technologies.
Prior to Xerox, he has led programs for the design of advanced automotive electronics at GM and holds early patents for vehicle Air Bag Systems. He was also a computer systems engineer and manager on inertial navigation systems for NASA manned spacecraft.
Dan has been a keynote speaker at industry conferences in the US, Japan, and Europe, co-chaired two industry-wide KM conferences, authored numerous journal and KM publications including  a book: The Knowledge Advantage.
Visiting Executive
Paul Wormeli is a book author, consultant and lecturer in the field of information technology applied to public safety and criminal justice.  He is Executive Director Emeritus of the Integrated Justice Information Systems Institute (IJIS). He was the first national director of Project SEARCH which later became The National Consortium for Justice Information and Statistics. It was during his tenure there that he developed the Attribute Based Crime Reporting system, which became the National Incident-Based Reporting System (NIBRS), a dramatic improvement over the legacy FBI UCR system. He has advised the White House on security and privacy and has drafted Federal law on such matters. He was Chairman of the National Information Exchange Model (NIEM) Outreach and Communications Committee, and served on the technical advisory committee for the Harvard School of Government Innovator's Network program for law enforcement and justice. 
Mr. Wormeli is on the Board of Directors for Stewards of Change, and is an adjunct professor at George Washington University in the Cyber Security and Strategy program.  He was recently chosen to lead a new, national initiative to "…advance information-sharing at the state, local, tribal, and territorial jurisdictions to protect, support, and respond to community needs."
Senior Research Associate
Cynthia M. Gayton, JD, is a member of the State Bar of Virginia and the District of Columbia Bar.  She is the owner of Gayton Law in Arlington, Virginia which concentrates on small business formation, intellectual property, information technology, and business transactions/contracts.  She is a Professorial Lecturer at The George Washington University School of Engineering and Applied Science, and has worked as an attorney for the federal government, in the private sector, and for non-profit organizations.
She is the author of "Legal Aspects of Engineering, Design & Innovation," and "Guide to Copyrights & Trademarks for CryptoCreatives."  She writes and advises on matters regarding smart contracts, IP and blockchain, especially as relates to artists, focusing on crypto assets and NFTs, social media cryptocurrencies such as AttributionCoin, branding, digital assets and taxes.  A frequent participant in crypto-art-related panel discussions, presentations and workshops, she co-hosted a podcast Art on the Blockchain (2017-2019), and in May 2021, Washington Area Lawyers for the Arts cooperated with her for a two-part course "Introduction to NFTs for Artists and Artist Advocates."  In March 2021, the WERA 96.7 radio show, ArtBox, interviewed her about NFTs – its history and its future.
Senior Research Associate
Dr. Vittal Anantatmula, PMP CCP is Professor of Project Management in the College of Business, Western Carolina University, where he has won numerous awards including University Scholar, Excellence in Research, and the Graduate Faculty Teaching Award. He holds visiting professorships at Keio University, Yokohama, Japan, and the Skema Business School, Lille, France. From 2016-2021, he has served as Director and Member of the Board, Global Accreditation Center of the Project Management Institute. He has authored/ co-authored nine books, has been an invited speaker at over three dozen conferences, and his many journal articles have been cited over 3,500 times. The book Contemporary Project Management which he co-authored has been adopted by more than 180 university degree programs in the US, Australia, and New Zealand. His many consulting clients include The World Bank, Arthur Anderson, LLP, and the International Development Institute.  His current research is focused on project management teams, integrating knowledge management and project management, knowledge management effectiveness, project management performance, project success, and leadership.
Senior Research Associate
Dr. John Lewis is a consultant, keynote speaker, and coach on the topics of Knowledge Management, Organizational Learning, and Leadership. He is founder and president of Explanation Age LLC, a management consulting company focusing on thought leadership, organizational change, and KM.  He is a part-time professor in KM at Kent State, and co-founder at The CoHero Institute for Collaborative Change Leadership.  A pioneer of new business and learning models, he has authored the books, "The Explanation Age" and "Story Thinking: Transforming Organizations for the Fourth Industrial Revolution," which provide tools for the coming age of knowledge and decision transparency, with implications for business, education, and government, including new methods for strategic management, learning strategies, collaborative decision making, and conflict resolution.  He has worked for leading global organizations, and has been recognized by Gartner with an industry Best Practice paper for an innovative global knowledge management implementation in a major US Bank.  He is currently CKO at Searchblox Software, Inc., advisory board member with the Lifeboat Foundation, and an associate editor for Leadership and Organizational Behavior with the Journal of Innovation Management.
Senior Research Associate
Dr. Mona Mohamed is an Assistant Professor in the College of Business and Economics, Department of Business Analytics and Technology Management at Towson University.  She completed her D.Sc. work at Towson University under the supervision of Professor Joyram Chakraborty.  She has conducted and published research in Cloud Computing, Human Computer Interaction, Knowledge Management, and Information security.  Her extensive background and experience also includes data analysis, law, advocacy, and anthropology, with experience in international and multicultural programs, including the use of knowledge exchange as a means of conflict resolution and promoting personal growth.  She has led numerous advocacy groups for women and children, especially in developing countries, and has an established track record in assisting immigrants in gaining access to education, health care, social opportunities and other resources.
Senior Research Associate
Dr. Philip W. Sisson discovered and verified the Unified Theory of Knowledge Management and its integrated KM activities, competencies, and roles. He applied over 35 years of diverse education and experience—developing, integrating, transitioning, operating, and maintaining large and small information technology and support systems—with systems engineering, business development, and program management to perform the systems analysis, methodology development (including organic functions), and verification testing approaches to prove the theory.
His dissertation concentrates on showing "that the seven functions are sufficient and necessary to describe KM in differentiating it from its implementing and supporting disciplines, such as management, engineering, information technology, asset management, and many other disciplines." Other findings include: 1) a knowledge concept map; 2) an integrated organizational learning model and eight ways to learn; 3) taxonomy of educational competency objectives; 4) identifying KM's risk management role; 5) a template for primary KM education and STEM; and 6) the essence of KM.
Gardening is in his genes and his avocation is Ballroom and Latin dancing with a theatre-arts flavor. Kinetic-oriented ballroom dance training helped him understand Bloom's implied three kinds of knowledge: cognitive, psychomotor (kinetic), and affective.
Knowledge Management Consultant
Mr. Bill Kaplan is the Founder of Working KnowledgeCSP, an internationally recognized KM consulting company helping organizations develop and implement sustainable KM strategies. He is an author, keynote speaker, and coach on the topics of KM, Organizational Learning, and Knowledge Leadership and a prior Adjunct Professor of KM at the University of Maryland Global Campus.  Among his many articles and papers is a 2010 book on knowledge loss and workforce attrition, "Losing Your Minds: Capturing, Retaining and Leveraging Organizational Knowledge."
Prior to founding Working KnowledgeCSP in 2009, Bill was the CKO of a mid-cap Washington DC consulting company serving the US federal government, where he was also the practice lead for KM, focusing on the Department of Defense and the Intelligence Community.
Prior to beginning his second career in KM, Bill served his country in the United States Air Force for 25 years retiring as a Colonel. His awards and decorations include The Legion of Merit and the Defense Superior Service Medal.
Ever since 1998 when Bill began his career as a KM practitioner, he's maintained the belief that Knowledge Management is fundamentally about helping organizations to continuously improve their performance through an ability to "create value from their knowledge."
Knowledge Management Consultant
Mr. Brian "Bo" Newman is the founder of KM-Forum.org, the first internationally-recognized online community of practice for the KM community
A senior corporate management advisor, project management mentor, author, and researcher into the dynamics of knowledge flows and multi-perspective semantics, Bo was a co-developer of the first KM graduate-level course at the George Washington University
A Knowledge Systems Architect and developer of business processes and techniques for program management, professional services, and KM Service frameworks, he specializes in integrating business process design, knowledge engineering, and existing processes within the context of the Federal Enterprise Architecture
His current focus is on tools for implementing his knowledge flow modeling methodology (KFAM) and developing a Knowledge Calculus (spCalc) for expressing and exploring multiple perspectives as applied to ontology and collaborative competencies.
Knowledge Management Consultant
Mr. Cory Lee Cannon is a Certified Knowledge Manager and Knowledge Management Professional, keynote speaker and Knowledge Management Specialist with the U.S. Department of Army in South Korea and is President of KnocoTexas.
He has served over 20 years in the United States military between his enlisted time in the United States Marine Corps as a field radio operator, where he rose to the rank of Lance Corporal then transferred to the United States Army Reserves where from 2002 to 2019 he deployed 3 times to the Middle East and retired as a Major doing Knowledge Management from Operational to Strategic levels in the military.
Mr Cannon is a part time Professor at the University of Maryland Global Campus where he teaches Knowledge Management.
Cory published "Knowledge Management in a Combined/Joint Environment" in 2016 and was awarded "Best Paper" at the World Academy of Science, Engineering and Technology in Seoul, South Korea.
Certification Board Chair - AI/ML; Data Analytics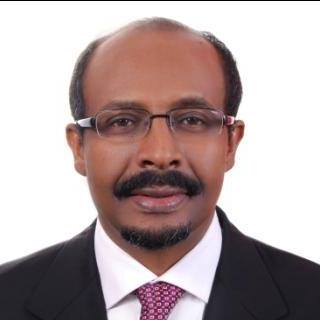 Dr. Saleh Osman has 20 years field experience in public policy reform research and long–term planning in developing and developed countries
He specializes in statistical analysis-based strategic policy and decision-making supported by predictive data modeling, data mining, econometric and macroeconomic modeling and system dynamics
He has served as strategic advisor to governments making the transition to knowledge-based economies
His main area of research focuses on long-term economic growth through R&D, intellectual capital development and knowledge generation
He holds the Ph.D. and M.A. in Economics from Howard University, and will lead IIKI's certification program in AI/ML and data analytics.
Certification Board Member - AI/ML; Data Analytics
Dr. Mohamed Hassan has over 20 years of hands-on data science experience in strategy development, fraud analysis, optimization, A/B testing, sampling and simulation for customer acquisition and retention
His career spans multiple industries including retail, finance, healthcare, e-commerce, and telecom
His areas of specialty include customer insight analytics, management, decision science, economics, segmentation, econometrics, data mining, analytics, forecasting, and project management
His current research focus is on applying AI/Machine Learning and neural networks to uncover hidden patterns, additional profit/revenue opportunities, and enhanced productivity in large datasets
He holds the Ph.D. in Economics from Howard University
Certification Board Member - AI/ML; Data Analytics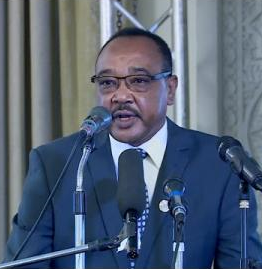 Mr. Ibrahim Bakhit brings over 27 years of experience in IT as a director, lead architect, developer, and consultant to Fortune 500 companies
He has served as the top technology officer and advisor for the Government of the Sudan, responsible for the nation's country-wide digital transformation, overseeing national and state data and cybersecurity centers
He is also the former head, UN Economic and Social Commission for Western Asia (ESCWA) committee on Technology for Development
He holds MPA and MBA degrees from Carleton University, and a Certificate in Digital Transformation from AI and IoT to Cloud, Blockchain and Cybersecurity from MIT
His many other certifications include: PMP; Neo4J; Oracle Developer, OCM, and DBA